The castle. ASSEMBLES.
Your conference at Schloss Pichlarn.
The conference is informative, the rooms filled with a positive atmosphere and plenty of natural light. Incomparable, in Irene's opinion. She immediately fell in love with the luxurious ambience of the castle, steeped in rich history, and the all-inclusive service present at all times – in the conference room and everywhere else. Stefan and Tatiana feel at ease here too. The mornings are for discussions and working hard; the afternoons are for enjoyment and lots of laughs. The castle loves bringing together the best in one place. We love being there.
Events with a great outlook.
Bright rooms with a view of the Styrian mountains.
All-inclusive prices with added value.
Catering, technology and service.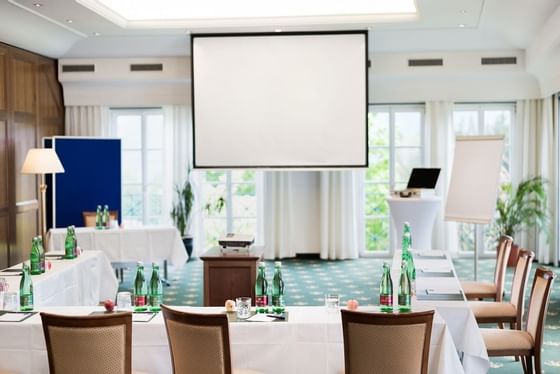 Event rooms
Daylight
All spaces can be completely darkened
Flexible combinations of spaces
Stage and dance floor on request
Access to the event foyer and to the terrace
Wall-to-wall carpet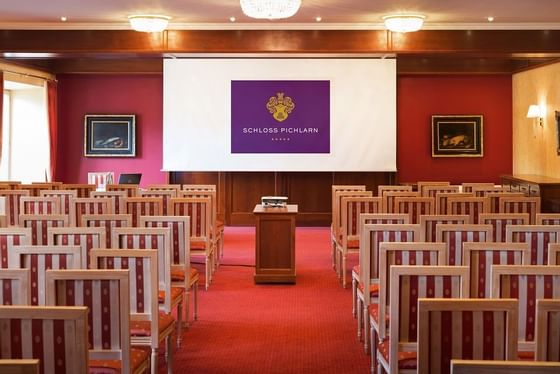 Event package Business 0.5
1 x event interval
1 x mineral water
unlimited tea and coffee in the event area
1 x business lunch
from 55.00 € per person, half-day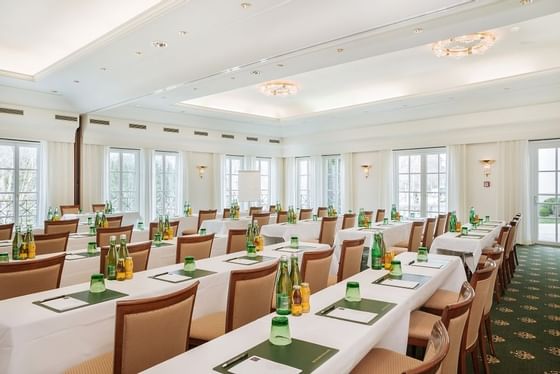 Event package Business 1.0
2 x event interval
2 x mineral water
unlimited tea and coffee in the event area
1 x business lunch
from 65.00 € per person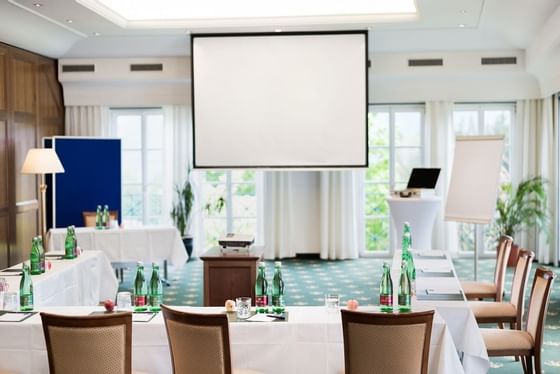 Event package Business 1.0 + Dinner
2 x event interval
2 x mineral water
unlimited tea and coffee in the event area
1 x business lunch
1 x business dinner
from 105.00 € per person