The castle. BRINGS YOU TOGETHER.
Your meeting at Schloss Pichlarn.
When the castle invites you to a meeting, it's hard to say no. This is a place for getting together and working productively on new projects, a place where inspiration comes easily. Maria is also working with great concentration, highly satisfied with how the meeting is going. The room is flooded with light, and thoughts flow more freely here. The only thing flowing more easily is the snow outside the castle.
Events with a great outlook.
Bright rooms with a view of the Styrian mountains.
All-inclusive prices with added value.
Catering, technology and service.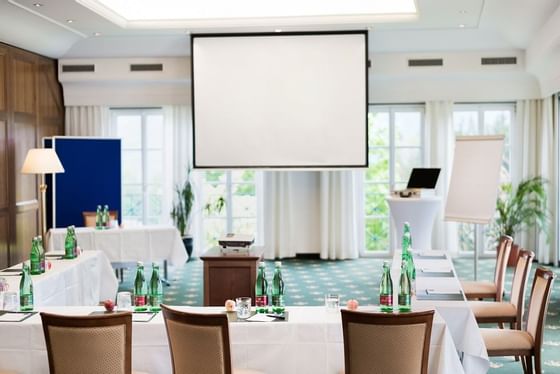 Event package Business 0.5
1 x event interval
unlimited mineral water
unlimited tea and coffee in the event area
1 x business lunch
from 66.00 € per person, half-day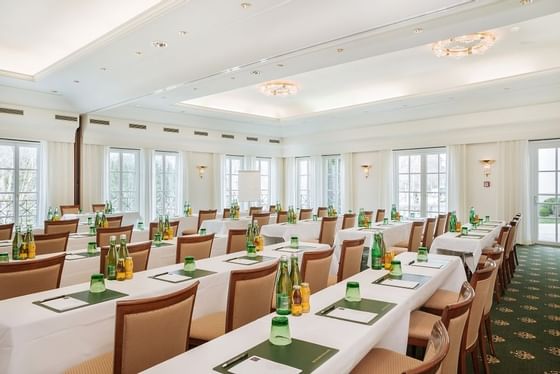 Event package Business 1.0
2 x event intervals
unlimited mineral water
unlimited tea and coffee in the event area
1 x business lunch
from 76.00 € per person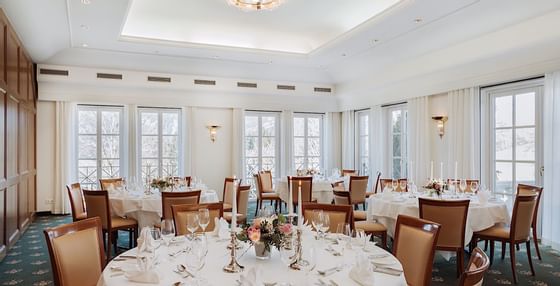 Event package Business 1.0 + Dinner
2 x event break
unlimited sparkling water
unlimited tea and coffee in the event area
1 x business lunch
1 x business dinner
from 116.00 € per person