Your exclusive reception at the castle
Tie the knot, celebrate and sleep at the Schloss Resort
The castle celebrates. WINTER. SPRING. AUTUMN. Wedding.
Your wedding at Schloss Pichlarn.
At the castle, guests have learned to say "I do". The atmosphere encourages them, while the gorgeous Ennstal surrounding them with its stunning views agrees in spring, autumn and winter. Marry from January to May and in the autumn from 16th of September at Schloss Pichlarn. Chris and Alex, too, have come here to say yes to one another. A promise, in the midst of 1,000 years of history. Both will last, the castle knows. Forever.
Disvocer our OFFER for an unforgetable wedding.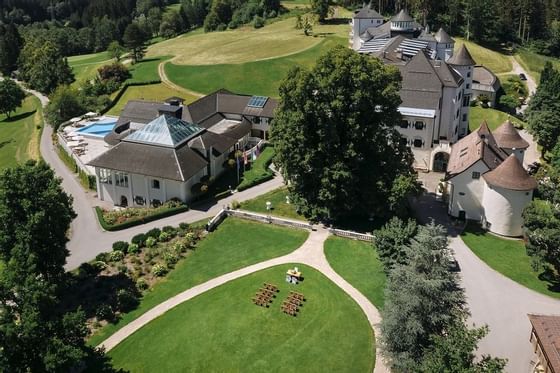 The best place for a wonderful journey.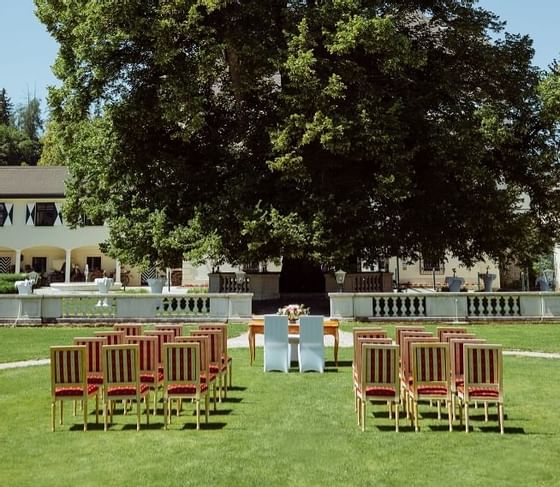 Yours forever. Mine forever. Ours forever.
The door to happiness. Simply step through.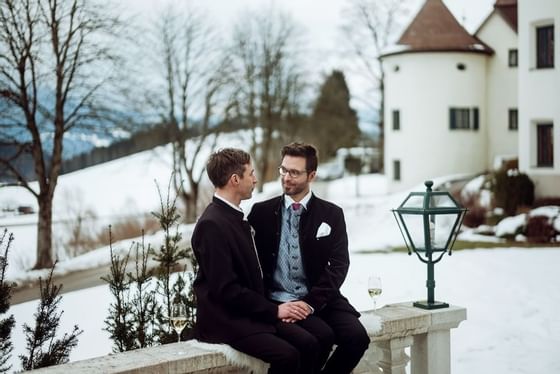 The two of us together.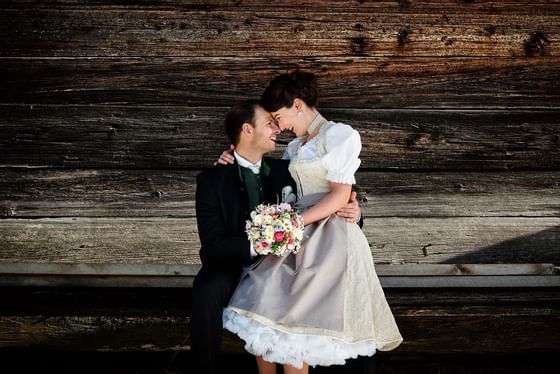 Just follow your heart!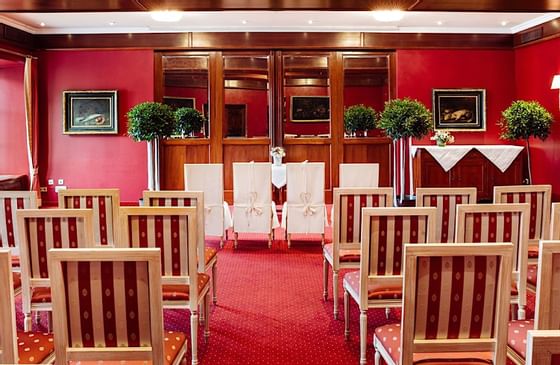 A short walk in the direction of eternity.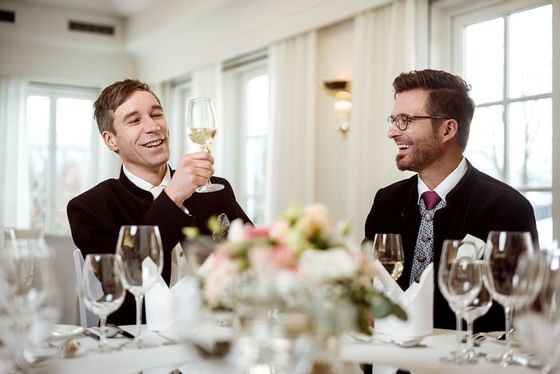 The glasses clink. Cheers!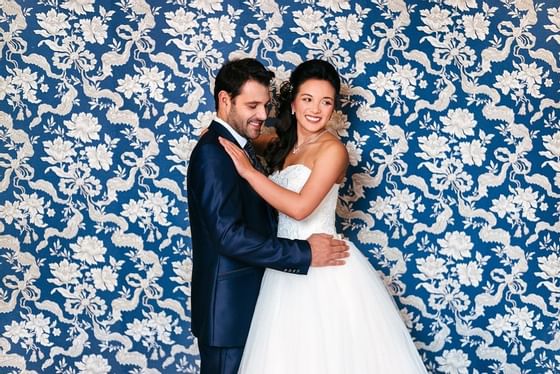 Forever yours.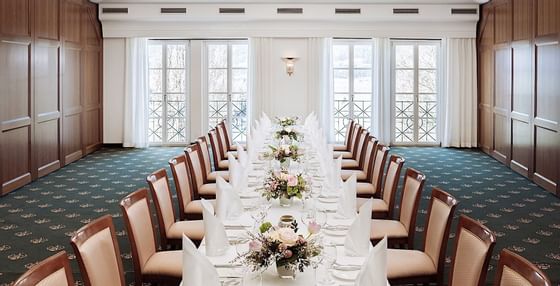 Relish in and discover pleasure.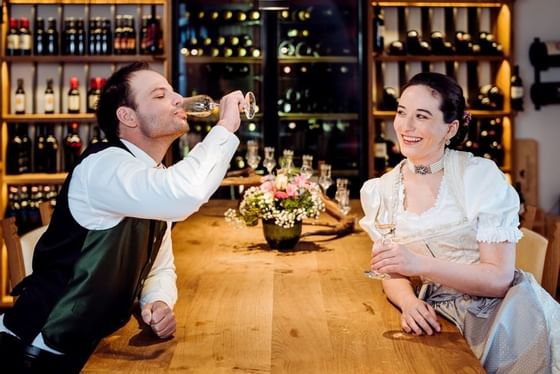 A reason to celebrate and savour good wines.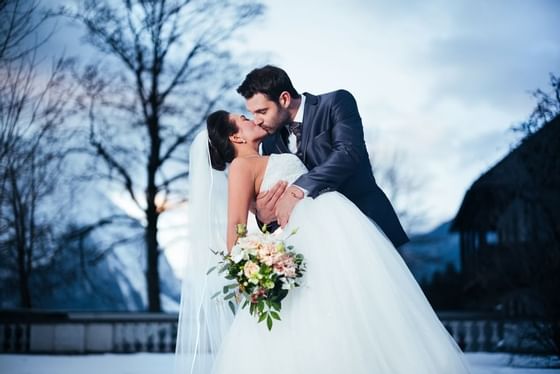 A kiss, worlds shift.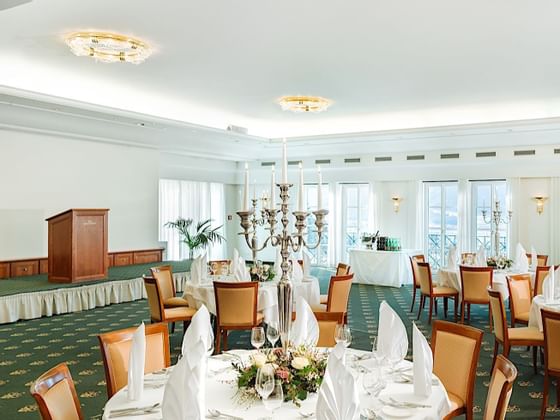 The room celebrates a shared dream, together.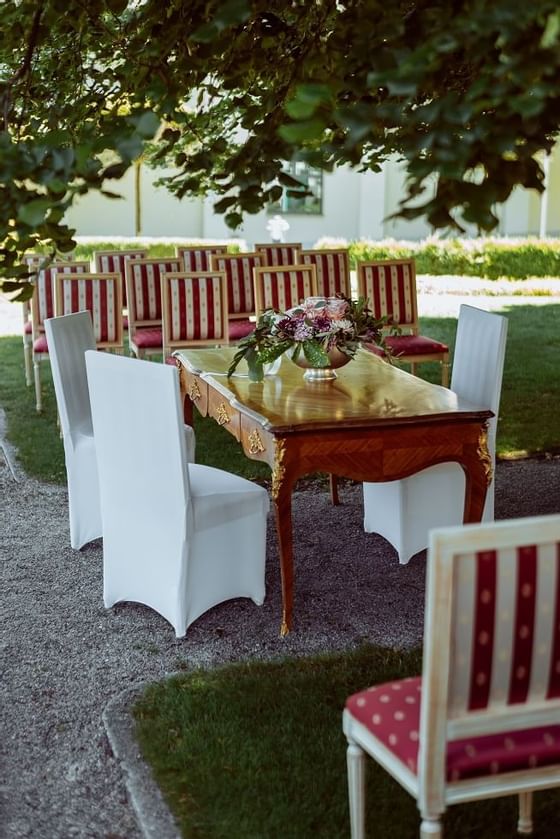 Yes, I do!
Side by side, heart to heart.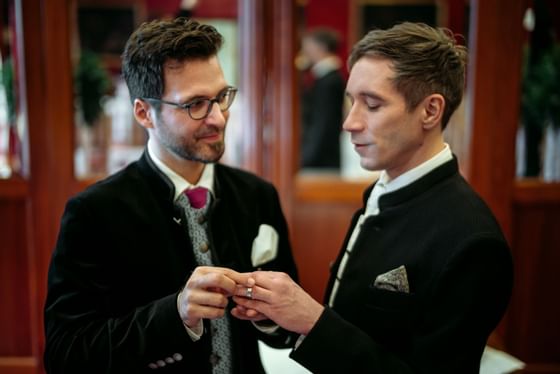 Give me your hand, your heart, your everything.
As of today, it's time to start collecting perfect days.
Your wedding. From 2 to 180 people.
Flexible arrangement of the ceremonial halls. Wedding celebrations with an open end.
Seasons. Your wedding in spring, autumn and in winter.
Civil wedding in the Schloss Park or Roter Salon.
Entirely exclusive. Your unique wedding.
Only one wedding per weekend at the castle. Our hotel's very own Group & Event Team will support you throughout.