Our castle. ENVELOPED.
The regions around Schloss Pichlarn.
So much to see. Is there ever enough time? Marco, Timotheus and Bernd have treated themselves to a week off. The Austrian Alps and their attractions are calling. In summer they want to hike; both the days and their legs are long enough. Winter will entice them back, the castle knows. For when the regions blanket themselves in snow, they want to be seen by lovers of wintry landscapes. With three skiing and hiking regions and countless excursion destinations, there is no end to the delights to be had here. And in the midst of it all stands the castle as an event location, wellness, spa and golf hotel.
Sights worth seeing.
Exhilarating excursion destinations with history & tradition.
As white as snow.
3 skiing regions around the castle.
Aim high.
3 hiking regions around the castle.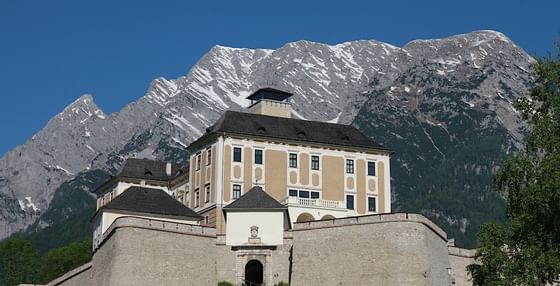 TRAUTENFELS CASTLE
Landmark of the central Ennstal valley
Constructed in 1261, remodelled in 1664 in the Baroque style
Country museum, annual special exhibitions
Distance from the castle: 4.1 km
Picture: (c) Katharina Krenn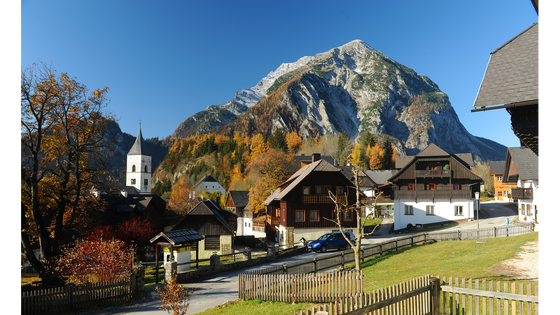 PÜRGG
Awarded the epithet "crib of Styria" by Peter Rosegger
Glorious vista overlooking the valley, breathtaking view of the Grimming mountain
Historical site
Traditional Advent market
Distance from the castle: 8.2 km
Picture: (c) Erich Hagspiel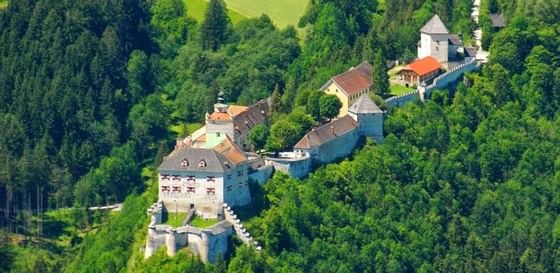 STRECHAU CASTLE
Second largest castle in Styria
Converted to a Renaissance castle in the 16th century
Guided castle tours and events
Distance from the castle: 20 km
Picture (c) Hagspiel Photography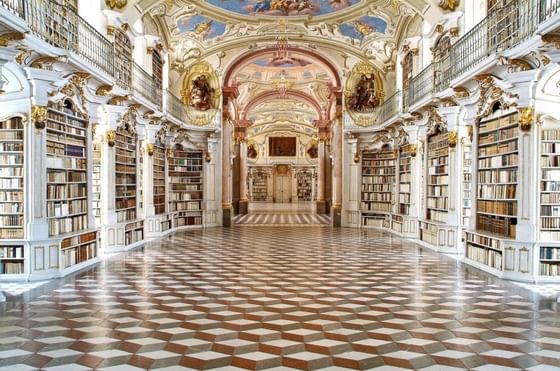 ADMONT ABBEY
Founded in 1074 by Archbishop Gebhard von Salzburg
Oldest existing monastery in Styria
Largest monastery library in the world
Museum of art and natural history
Museum of contemporary art
Distance from the castle: 38,5 km
Photo (c) Stefan Leitner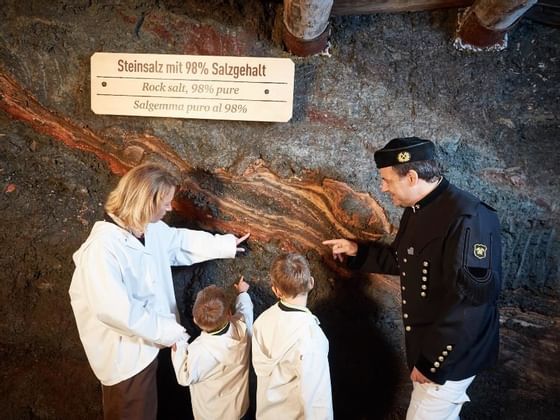 HALLSTATT SALT MINE
Oldest salt mines in the world
Get a glimpse of salt production 7000 years ago
Free-floating skywalk with a view of Hallstatt and Hallstättersee lake
Distance from the castle: 48 km
Photo (c) Salzwelten
ADVENTURE PARK GRÖBMING
Longest zipline in the Alps at up to 161 m above the ground, 700 m vertical difference and 65 to 115 km/h while gliding
Austria's largest high ropes course with 5 levels of difficulty
Distance from the castle: 24 km
Photo: (c) ba.at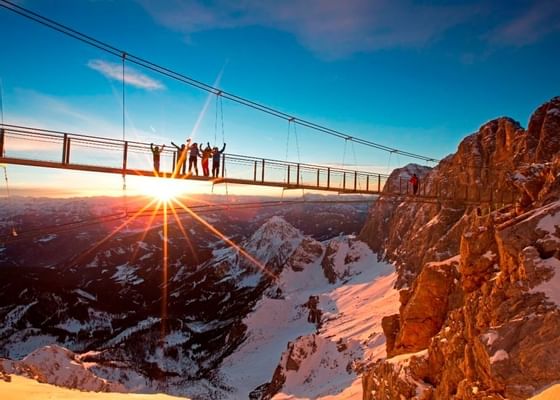 DACHSTEIN GLACIER
Ride the Dachstein glacier gondola lift to 2,700 m above sea level
Ice palace
Dachstein suspension bridge
Stairway to nothingness
Sky walk
Incomparable view of Austria's mountain summits
Distance from the castle: 53 km
Photo: (c) Herbert Raffalt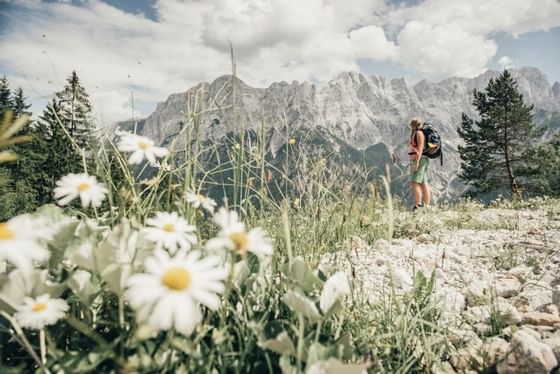 NATIONAL PARK GESÄUSE
Founded on 26 October 2002
Austria's third largest national park
Hiking and climbing tours
Canyoning and rafting
Distance from the castle: 48 km
Photo: (c) Stefan Leitner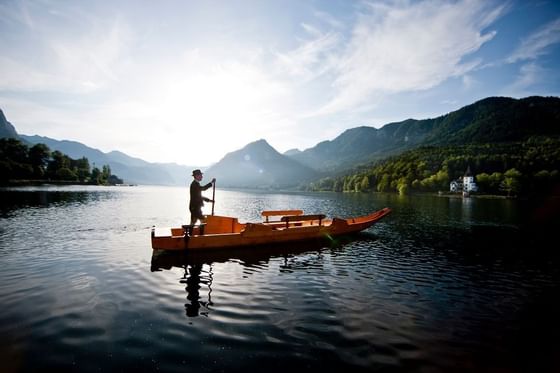 3-LAKE PLEASURE HIKE
Tour of 3 lakes from the Grundlsee to the Kammersee
34 signposted stations describing the geological development
Boat ride from the Toplitzsee to the Kammersee
Distance from the castle: 32 km
Photo: (c) Tourismusverband Ausseerland - Salzkammergut/Tom Lamm