Outdoor pool in the castle
Indoor pool in the castle
Our castle. RELAXES.
Wellness & SPA at Schloss Pichlarn with and without overnight stay.
The wellness area on 4.500 m². Always relaxing and with a touch of excitement, in the castle's opinion.
Hotel spa daily, 07.00 a.m. - 09.00 p.m.,
saunas and steam bath daily from 10.00 a.m. - 09.00 p.m.
Karin dips her toes into the water's edge before stepping into the water. She is enveloped by the soothing warmth, a pleasant feeling. The clouds are reflected in the water: a vision of heaven on earth. In the meantime, her husband Peter is sweating it out in the extensive sauna facility of the 5-star hotel, wandering from one indulgence to the next, then taking a break in the relaxation room. Florian has also come here, using this space and time to reflect. It's the ideal counterbalance after a hard day's work. Later on, he meets up with his siblings Ernst and Christina on the terrace. Their day: a harmonious blend of laps in the indoor pool, fascinating conversations in the Vital Lounge and blissful tranquillity in the steam bath. The hot, relaxing jacuzzi is the foamy icing on the cake. Sprawled out contentedly on the loungers, the three watch the sun set on a glorious day. Days spent at the castle are days of relaxation. In spring, summer, autumn and winter. Yesterday, today and tomorrow.

Wellness underneath the stars
Im November our wellness area is opened every friday til 10.00 p.m.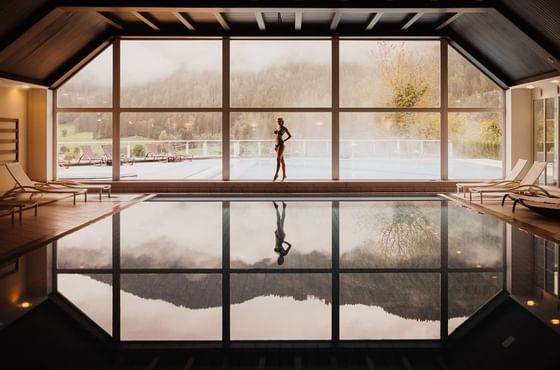 Before, after. There's always time for a few laps in the pool.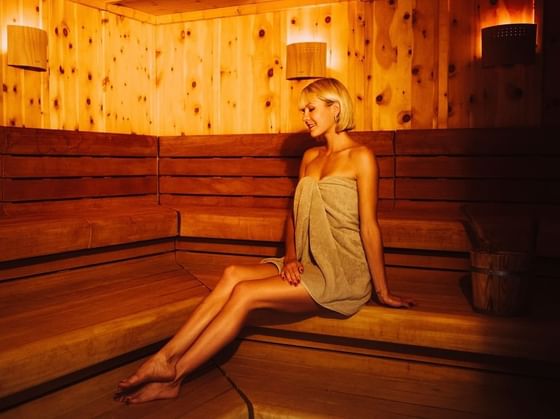 Things are heating up. Steam bath. Finnish sauna. Bio sauna. Women's sauna. Infrared cabin.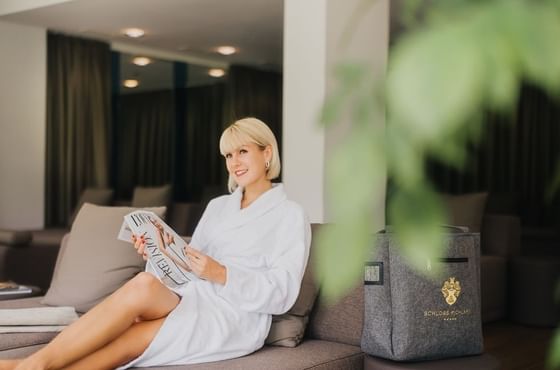 Pool bar in summer. Terrace with meadow and loungers. Where time takes a siesta.
Vital Lounge. Food and beverages wearing the bathrobe.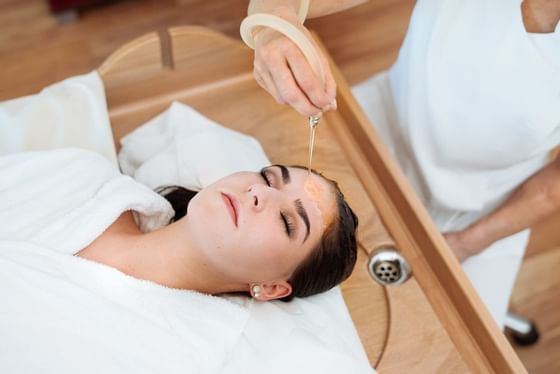 To let yourself fall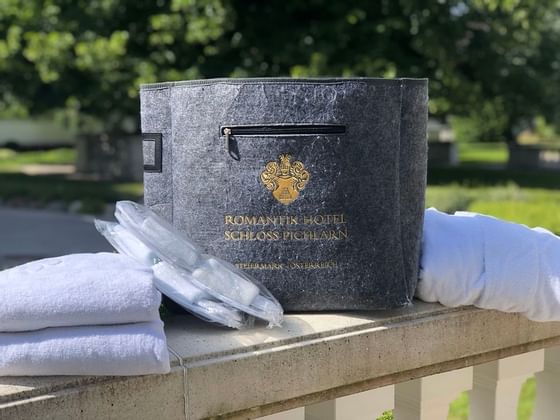 Pichlarner Schloss Bag with bathrobe, towel and slippers. Your path to relaxation.
Arrive.
6 saunas
Steam bath with a view
Let go.
2 pools
2 jacuzzis, heated year-round